Searcy County Humane Society
Operation Kindness
A Little Bit About Us

The Searcy County Humane Society/Operation Kindness members are committed to helping animals. We believe in helping control the pet population, one pet at a time with our spay/neuter clinics.

We also see first hand, the need for a shelter to house the many unwanted and abused pets. For now, we are limited to a few dedicated volunteers lending our mistreated and abandoned furry friends their homes and love until they can find permanent homes. However, it is our goal to have an animal shelter in Searcy County.

We appreciate your interest and hope to see you at our events, helping us raise money to give our abandoned furry friends the second chances they deserve.
You can find up to date information about our spay/neuter clinics and our events under the "Events" tab on this website.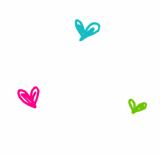 MEETINGS
Searcy County Humane Society
Operation Kindness
November 2014 meetings-
​
To be announced soon

For additional info on meeting please contact Chopper at
​870-221-1630​​​




Directions to the Spay/Neuter Clinic (Leslie Community Center)


​Please note the spay/neuter clinics will be at the Leslie Community Center.
​
​The Leslie Community Center is located on Cypress Street (Next to the Leslie Rodeo grounds)

From Marshall, take Hwy 65, turn on Hwy 66. Go to the first intersection (about 1 long block) to Hwy 66 & Main St. Turn left in 1 block on to Elm St. Turn right & go 2 blocks , turn left on to Center St. Go 1 block on Center St and you will see the Leslie Center just a little bit away from there. It is next to the Leslie Rodeo grounds.

Those coming from the East on Hwy 66, come to intersection of Hwy 66 & Main. Turn right on Elm. Go 2 blocks to Center. Turn left, go 1 block. You will see Center