Operation Kindness
​ Searcy County Humane Society

A Little Bit About Us

Searcy County Humane Society/ Operation Kindness members are committed to helping animals. We believe in helping control the pet population, one pet at a time with our spay/neuter clinics.

We have achieved our goal of opening a shelter! All pets at the shelter are available for adoption. Also, there are still a few dedicated OK/SCHS members housing pets until they can find their forever homes.​​ Dog food & cat food donations are still needed and would still be greatly appreciated.

We appreciate your interest and hope to see you at our events, helping us raise money to give our abandoned furry friends the second chances they deserve.
You can find up to date information about our spay/neuter clinics and our events under the "Events" tab on this website.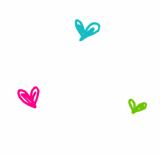 MEETINGS

Operation Kindness
​​Searcy County Humane Society
June 11, 2015 meetings-


The June regular monthly meeting will be Thursday, June 11, 2015 at 4 PM at Petit Jean in Marshall​



Visitor Counter

If you are interested in becoming a volunteer/member at Operation Kindness/Searcy County Humane Society, please contact Brandy Nance 501-757-0403
NEXT SPAY/NEUTER CLINIC


June 1,2, & 3, 2015 at the Leslie Community Center

Update 5/20/15:

Thanks to all those who have made appointments for the June clinic. It is now FULL. But, you can still call Jean (870-504-1221) to be put on a waiting list in case someone cancels.




​See the "Make a Clinic Appointment" section of this website for additional info


​